Organisational chart of the Division of Observations at the IMO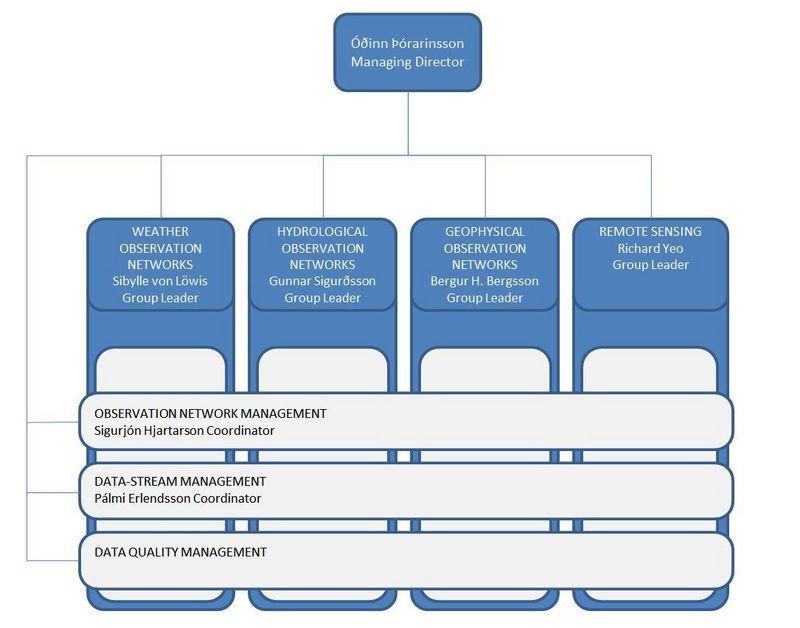 Above is the organisational chart of the Division of Observations at the IMO and below is a description of the contents of the chart:

Managing Director: Óðinn Þórarinsson

Weather Observation Networks: Sibylle von Löwis, Group Leader
Hydrological Observation Networks: Gunnar Sigurðsson, Group Leader
Geophysical Observation Networks: Bergur H. Bergsson, Group Leader
Remote Sending: Richard Yeo, Group Leader
Observation Network Management: Sigurjón Hjartarson, Coordinator
Data-Stream Management: Pálmi Erlendsson, Coordinator
Data Quality Management:

The Icelandic Meteorological Office (IMO) is a public institution, under the auspices of the Ministry for the Environment and Natural Resources. The institution has 130 employees with various educational background and skills covering many disciplines. Additionally, 120 people assist with observation and surveillance work around the country.