On avalanche dams
Avalanche dams
On avalanches
Reports and papers on snow avalanches that have hit avalanche dams in Iceland:
Snjóflóð á varnargarðinn við sorpbrennsluna Funa í Engidal við Skutulsfjörð þann 14. janúar 2004 (IMO Memo TóJ-2004-02, author T. Jóhannesson) (pdf 0.3 Mb)
Run-up of two avalanches on the deflecting dams at Flateyri, northwestern Iceland. (Annals of Glaciology, 32, 350−354, 2001, author T. Jóhannesson) [abstract] (html)
Snjóflóðið á Flateyri 21. febrúar 1999 og áhrif varnargarða ofan byggðarinnar. (Náttúrufræðingurinn, 69, 1, 3−10, 1999, authors T. Jóhannesson, O. Pétursson, J. G. Egilsson and G. G. Tómassson) [abstract] (html)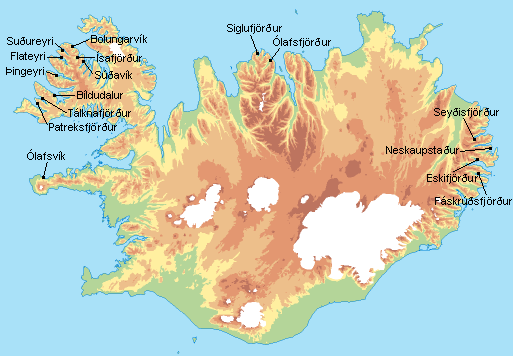 A map on a selected front page shows recent observations of avalanches. For user access to avalanche and landslide data, an avalanche map viewer is available.