NORSEM 2016
47th Nordic Seismology Seminar
Reykjavík 11 - 13 October 2016
The 47th Nordic Seismology Seminar will be held in Reykjavík, Iceland, 11 - 13 October 2016. The meeting will commence on Tuesday in the early afternoon and last until Thursday evening.
Further information is found in the menu (see left).

Wide range of topics
Traditionally, the seminar covers a wide range of topics related to seismological research done in the Nordic countries. These are:
Detection seismology
CTBT related studies
Methodology in data analysis
Hazard assessment and engineering seismology
Structural studies of the crust and upper mantle
Earthquakes, seismicity, volcanoes and tectonics
Earthquake catalogues and operational aspects of monitoring
We look forward seeing you in Reykjavík!
On behalf of the Icelandic organizers
Kristín Jónsdóttir, Martin Hensch, Ingibjörg E. Garðarsdóttir
Veðurstofa Íslands / Icelandic Meteorological Office
Holuhraun crater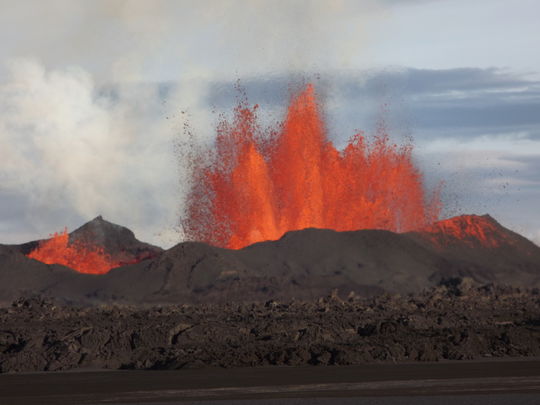 Fissure eruption in Holuhraun, 15 September 2014. Photo: Martin Hensch.