ALA
ALA
ALA: Climate change and infrastructural adaption to its consequences
The IMO, the National Power Company and the National Energy Authority are the major participants in this project that studies the need for adaptation measures in Iceland due to the impacts of climate change. Other participants in the project include the Icelandic Road Administration, the National Maritime Administration and the Icelandic National Planning Agency.
The main tasks of the project are:

Evaluation of the impact of climate change on natural systems (e.g. changes in glaciers, hydrology and sea level) that affect the infrastructure of Icelandic society, including transportation, energy systems and municipal planning.
Evaluate how the changes in the natural systems impact the above infrastructure sectors.
Assess the adaptation need of the infrastructure sectors and publish the results.
Development of methodology adaptation.
Evaluate the likely sea level rise in coastal areas.
Inform policy makers, institutions and the public on likely adaptation needs.
Still quite still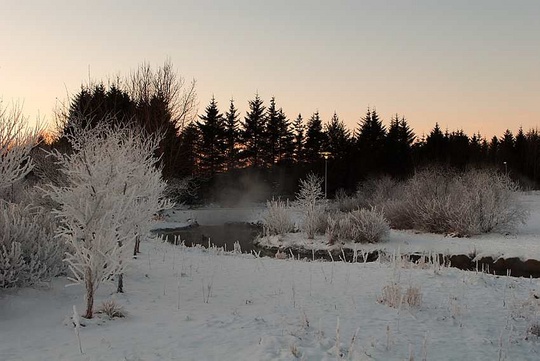 Fossvogsdalur, Reykjavík, 30th December 2009. Photo: Helgi Borg Jóhannsson.