SNAPS
SNAPS
Snow, Ice and Avalanche Applications
The IMO manages a Nordic cooperative project, SNAPS, which addresses the problem of snow and avalanches on roads. The project started in March 2011 and runs until 2014.
Along with the IMO, the members of the project are research institutes in Norway, Sweden and Finland, as well as Road Administrations, Civil Protections and local authorities.
The project is funded by the participating partners and the and the European Union Northern Periphery Program. In Iceland, the experimental project area is the North-West part of the country, the Westfjords.
A passage made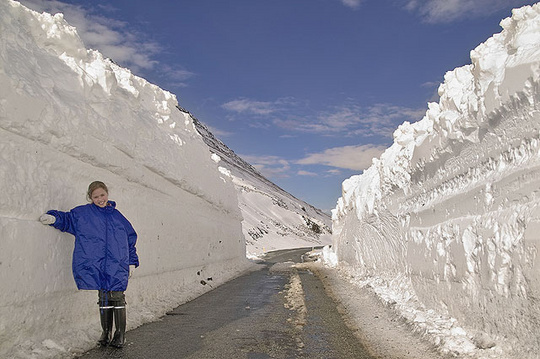 A passage made through snow near Súðavíkurhlíð 7th April 2010. Photo: Þórður Sigurðsson.