Practical information
Practical information
Venue
The conference will be held at Grand Hotel Reykjavík. Information on flightbus is given at Reykjavik Excursions.
Accommodation
Rooms have been pre-reserved at special price at Grand Hotel. Please confirm your own reservation at johann@grand.is and the reference is NONAM. Reservations have to be made before August 10th to use this promotion.
Other hotels are available in the vicinity.
Social Programme
On Thursday the 26th of August we will have a small excursion to the north of Reykjavík by bus. We leave from the Grand Hotel at 17:00 UTC and drive to Borgarnes. There we will see two exhibitions which will tell us about the Icelandic Saga and the Vikings at Landnámssetur. After the exhibitions we can take a walk in Borgarnes. We have to be back to Landnámssetur at 20:00 UTC where we will have a nice Icelandic dinner-buffet at the resturant in Landnámssetur. The bus will bring us back to the hotel before 23:00 UTC.
Contacts
Please contact Erna Björk Antonsdóttir at IMO, erna@vedur.is, if assistance is needed.
Organizers
The workshop is organized by NOrdic Network on Adaptive Management in relation to climate change (NONAM), which is funded by NordForsk / TFI Network Initiative on Effect Studies and Adaptation to Climate Change. For further information on NONAM, see our home page.
Above and below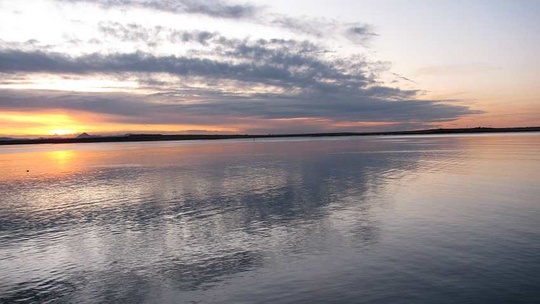 A small bay south of Reykjavík. Photo: Guðrún Pálsdóttir.