Main Icelandic volcanoes
Icelandic volcanoes
Volcanic activity in Iceland can be a complicated phenomena. The concept of a volcanic system is basically an attempt of geologists to simplify what is involved. Volcanic system consists of a central volcano and/or fissure swarms which extend out from a volcano. As a general rule, volcanic system is named after the central volcano.
Click on the tabs on the left and you will find information on Iceland's primary volcanoes; general information about the volcano, recent eruption(s), and information on the monitoring. Note that real-time monitoring data has not been reviewed.
Seismicity
Webcams
Gas
GPS
Gauging stations
The Icelandic Meteorological Office does not accept responsibility for the usage and interpretation of data published on this web-site.
Kindly study Terms and conditions which apply to the usage of data, published on the Icelandic Meteorological Office's web-site.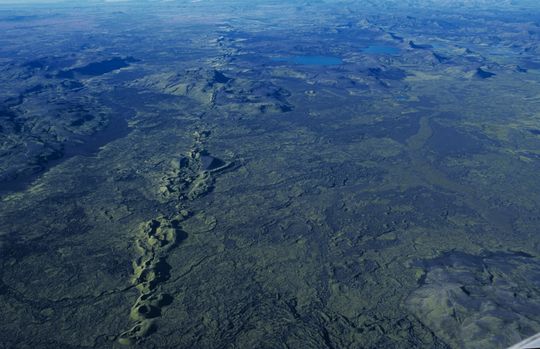 Craters of Laki, September 2002. Photo: Oddur Sigurðsson.