Real time data
Fagradalsfjall eruption
Real time data
Only part of the data used by the IMO to monitor the Reykjanes Peninsula is shown here.
Please note that information that the IMO publishes on web pages in real time has not been reviewed. Interpretation and processing of such data is done at your own risk.
Here you can view the latest earthquakes.
---
Seismic activity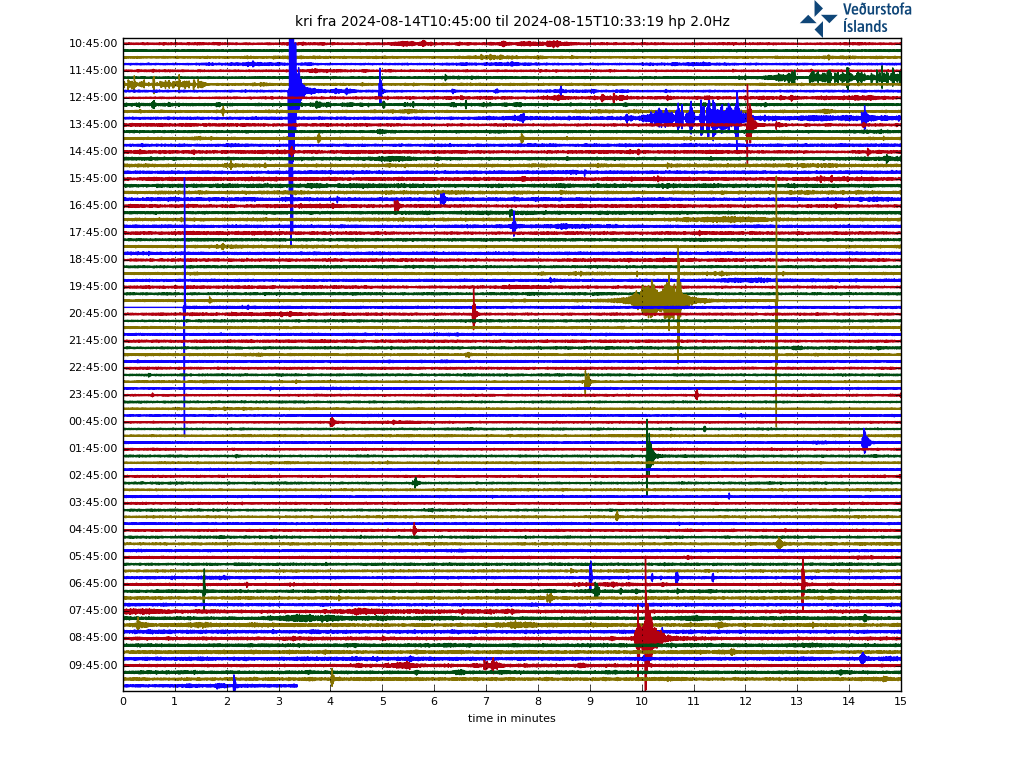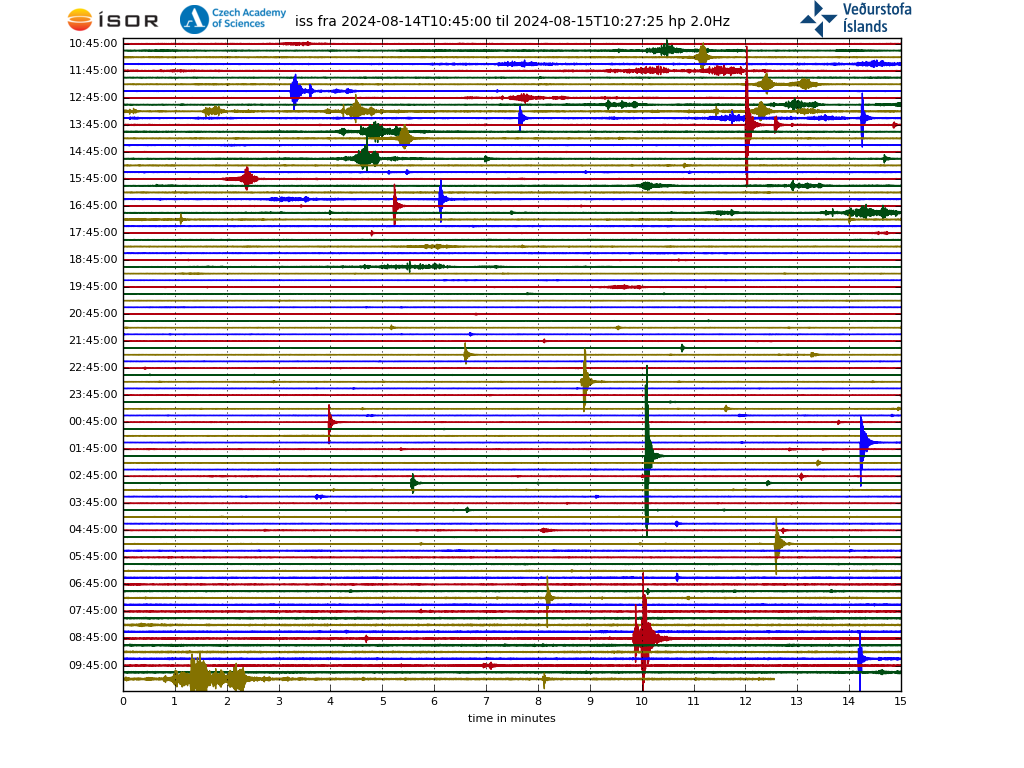 GPS
Yfirlit yfir GPS kerfið má finna hér.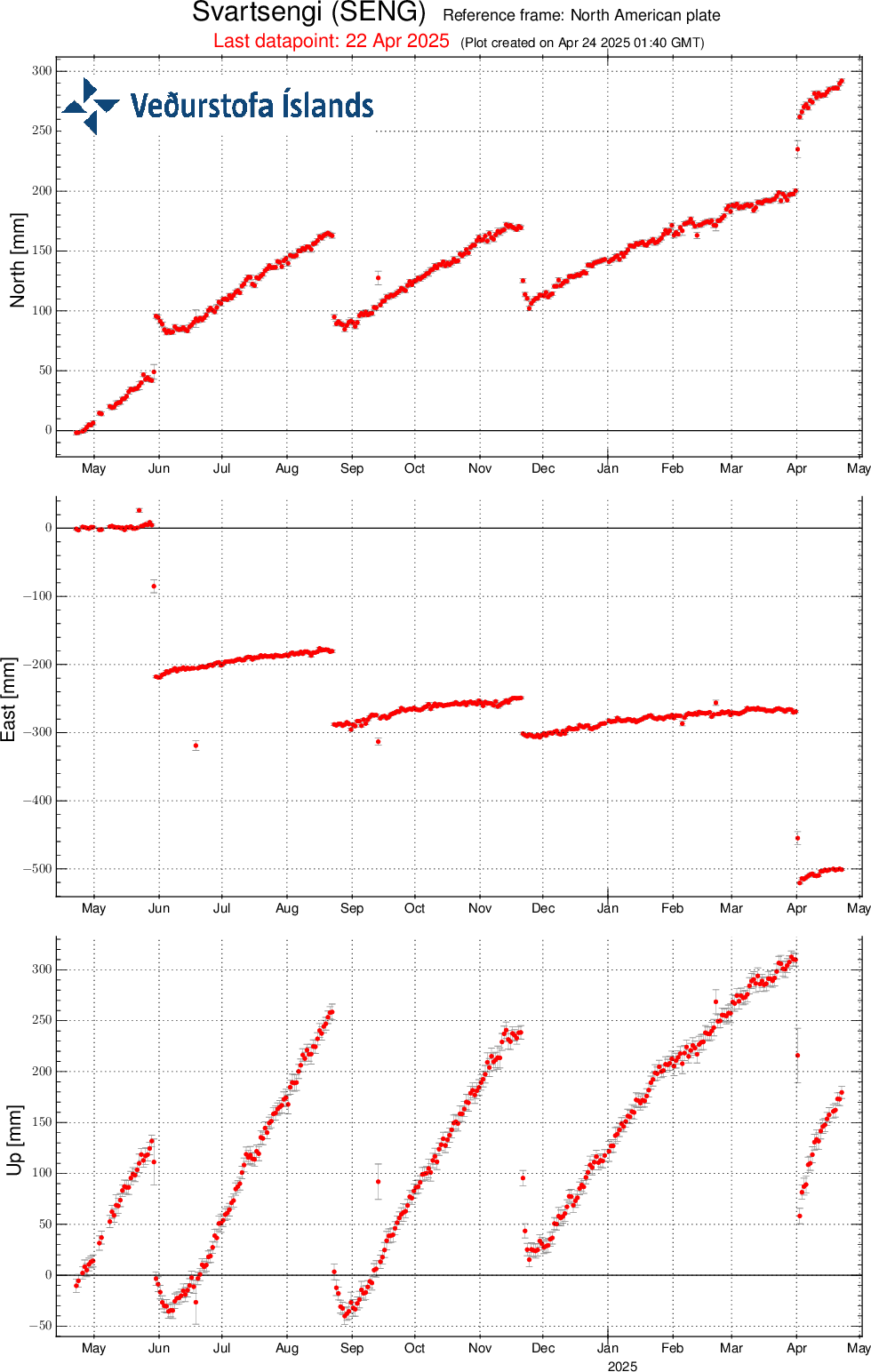 Athugið að upplýsingar sem Veðurstofan birtir á vefjum sínum í rauntíma eru óyfirfarnar. Túlkun og úrvinnsla slíkra gagna er á eigin ábyrgð. Sjá einnig skilmála Veðurstofunnar um notkun gagna.