Hazard map
Hazard map
Valid from August 10th, 2023
We would like to remind anyone visiting or accessing the eruption site, that the eruption site is still dangerous.
High temperatures characterize the lava field. The solidified crust can be very thin in places with very hot and molten lava underneath.


The edges of the new lava field are unstable and large chunks of lava can fall sudden.

The new lava continues degassing and hazardous gases can collect in depressions

As a result of past activity there are fractures in the area that pose danger.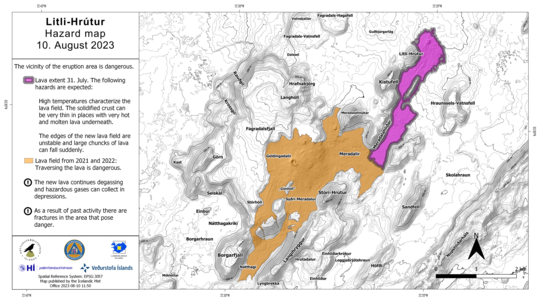 Click on the picture for a bigger view