News
---
IMO's Involvement in WMO's Global Cryosphere Watch
Three years ago, the World Meteorological Organization (WMO) approved the implementation of the Global Cryosphere Watch (GCW) as a cross-cutting mechanism to bring together international observations and research on the past, present, and future state of the world's cryosphere. Its data products and services are intended to support scientific progress and environmental policy developments related to the cryosphere, which includes snow cover, glaciers, ice caps, permafrost, sea ice, freshwater ice and icebergs around the globe.
Among the GCW's chief functions are the standardization of best practices, access to data, and coordination of research activities in the development of its global cryospheric observation network, called the CryoNet. Much of this development builds on existing programs and observations among a community of cryospheric scientists and organizations. Tapping into the WMO Information System (WIS) as part of WMO's Integrated Global Observing System (WIGOS), the GCW also contributes fundamentally to the Global Earth Observation System of Systems (GEOSS) and the Global Framework for Climate Services (GFCS). For a 7.5 min video overview of the GCW, see here .
At the beginning of this month, from January 8th to 12th, WMO held the 5th session of its Steering Group for the GCW in Oslo, Norway. At this stage, the GCW is operationalizing the data interface between CryoNet Stations and the GCW Data Portal, hosted by the Norwegian Meteorological Institute, which will enable retrieval of cryospheric observations from CryoNet stations by anyone who can access the Data Portal. In the meantime, over 30 new stations from 12 different countries have been added to the existing network of 120 stations in the CryoNet . Terminology for the classification framework has been clarified, and underway for 2022 is a compilation of a GCW Best Practices Guide that covers measurements of all cryospheric components.
IMO director Árni Snorrason chairs the GCW Steering Group, and IMO glaciologist Thorsteinn Thorsteinsson co-chairs the Best Practices team and serves on the CryoNet Development team. From October to December, IMO intern Aldís Elfarsdóttir contributed to the evaluation of candidate stations and global participation in the CryoNet, glacier best practices, and the compilation of scientific literature on observations of permafrost, freshwater ice, and ice sheets. These tasks took place in collaboration with GCW Project Manager, Rodica Nitu, GCW Website and Outreach Team Lead, Jeff Key, CryoNet Team Chair, Wolfgang Schöner, and IMO glaciologist, Thorsteinn Thorsteinsson. IMO's contributions were incorporated with other progress updates at the recent GCW Steering Group meeting in Oslo.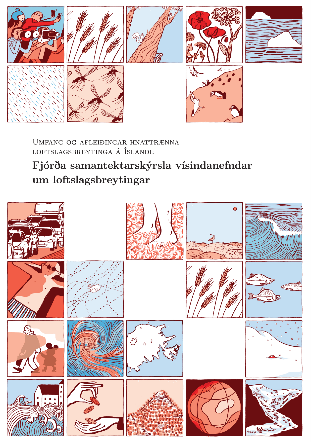 Session at the GCW meeting which was held on the premises of the Norwegian Meteorological Institute in Oslo. Photo: Þorsteinn Þorsteinsson.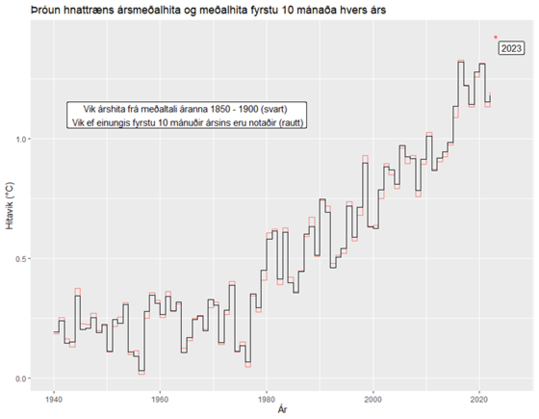 Participants visiting the forecasting room at met.no. Photo: Þorsteinn Þorsteinsson.