News
---
A year since the Eyjafjallajökull eruption began
The eruption in Eyjafjallajökull volcano began 14th April 2010. For a review, see a list of articles and news items as well as recent photographs (below) of the summit crater.
Meetings during the eruption
During the eruption, it was necessary to hold frequent meetings with aviation authorities, flight companies, communities in the vicinity of the volcano and civil protection authorities. IMO was guided by London VAAC, one of the volcanic ash advisory centres.
In September 2010, after the eruption, an Atlantic Conference on Eyjafjallajökull and Aviation was held. The Keilir Aviation Academy organized the conference, where the effects of volcanic events on the travel industry were discussed. The Icelandic Meteorological Office organized an international meeting in Reykjavík with those responsible for the flow of information, i.e. from the scientific community to the civil protection authorities, to the media and to the public.
Also in September, an international workshop of geoscientists was held in the village of Hvolsvöllur, just west of Eyjafjallajökull. The subject of discussion was the monitoring of seismic activity near active volcanoes. It was acknowledged that access to data through IMO had been excellent.
The Icelandic Meteorological Office and the Department of Civil Protection and Emergency Management of the National Commissioner of the Icelandic Police have a long tradition of close co-operation which was recognized and appreciated during the weeks of eruption.
Research and publication
Many lectures, posters, reports and scientific articles have been presented on the eruption.
For staff publications see lists 2010 and 2011. Talks were given on the Eyjafjallajökull eruption at the American Geophysical Union, i.e. the AGU Fall Meeting in San Fransisco in December 2010, at the Annual Meeting of the American Meteorological Society, AMS, in Seattle in January this year and at the European Geosciences Union, the EGU General Assembly, in Vienna early this month. Talks will also be given at a major conference of the International Union of Geodesy and Geophysics, IUGG, in Melbourne in July.
At the Institute of Earth Sciences and the Nordic Volcanological Center research on the Eyjafjallajökull is also ongoing and various material has been published, including new articles on the ash and on acoustic observations.
Increased usage of IMO's web-site
The graphs below (from Webalizer) show the usage of IMO's web-site every month from January 2010 into April 2011 (fifteen months later). Due to the eruption, the spring 2010 was exceptional.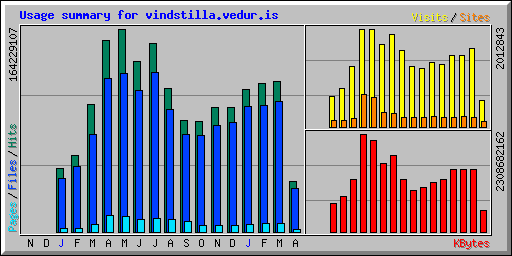 New photos of the summit crater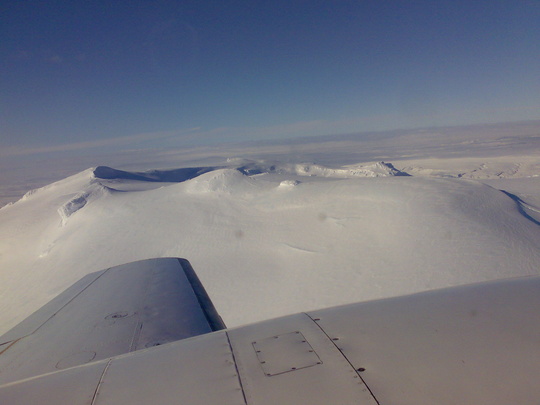 Photos: Jón G. Sigurðsson, Atlantsflug, 09.03.2011 15:00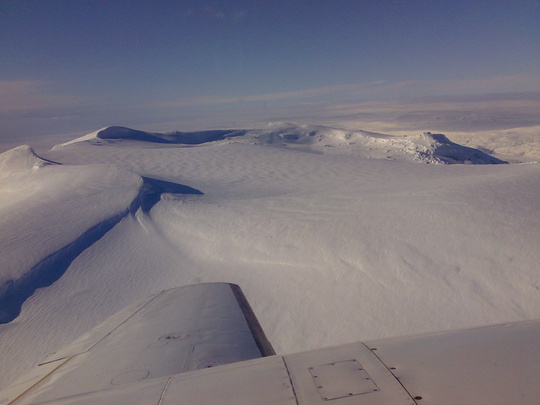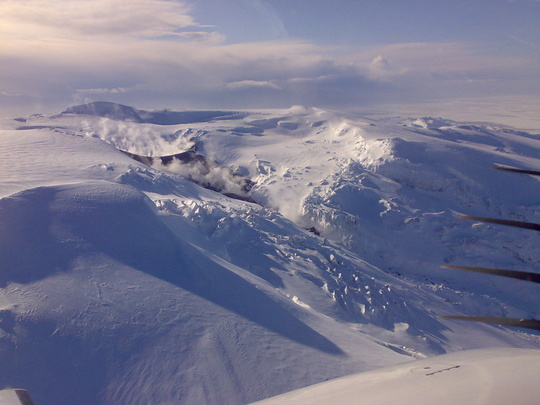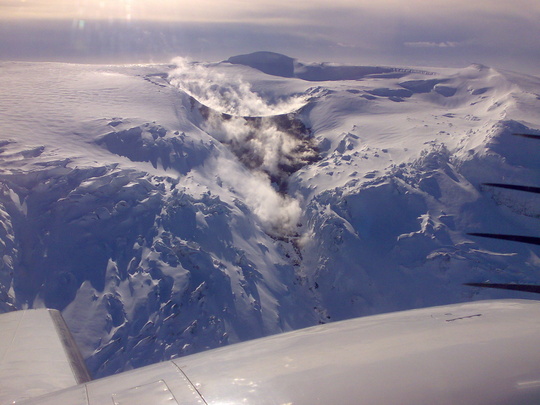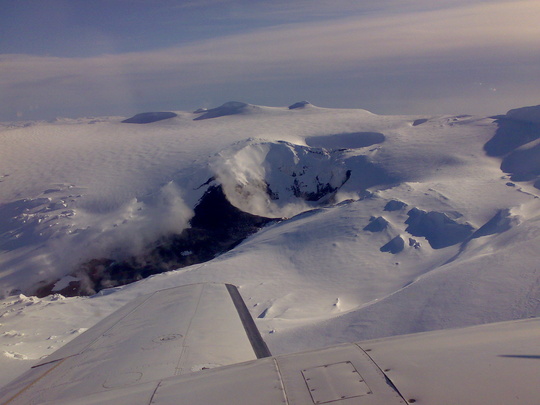 Photos: Jón G. Sigurðsson, Atlantsflug, 09.03.2011 15:00