News
---
Flood subsiding
Arial photos from Skaftá river
The glacial outburst flood is thought to have peaked yesterday.
Floods in Skaftá are sourced from two ice cauldrons, formed due to persistent geothermal activity beneath Vatnajökull. On average, the cauldrons drain every two years, producing floods of up to 1,500 cubic metres per second. When the interval between floods is short, the flood tends to be smaller. For lates information, see remark.

These photographs were taken by Reynir Ragnarsson yesterday afternoon, 20 January 2014: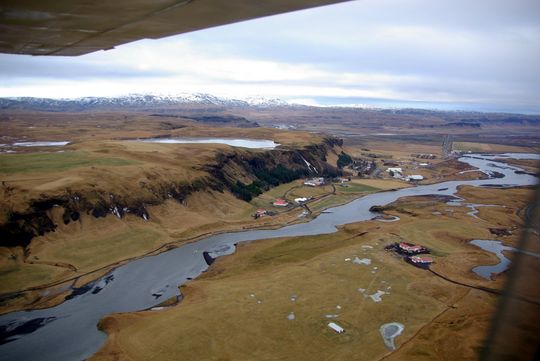 Towards east: Skaftá, Kirkjubæjarklaustur, Systravatn, Systrafoss, Nýibær.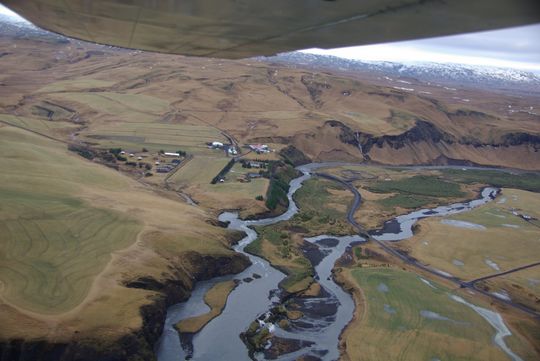 Towards northeast: Skaftá, Rásin, Hunkubakkar, Ytri-Dalbær.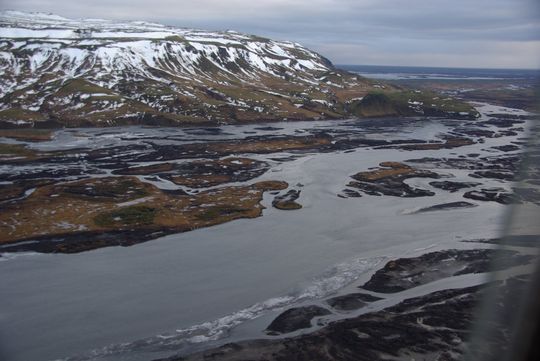 River Skaftá below valley Skaftárdalur. Skálarheiði, Árhóll.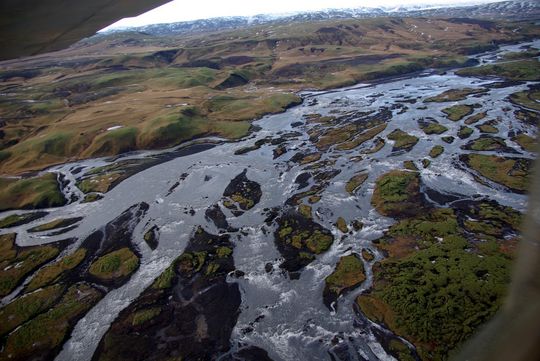 Looking back at river Skaftá below valley Skaftárdalur.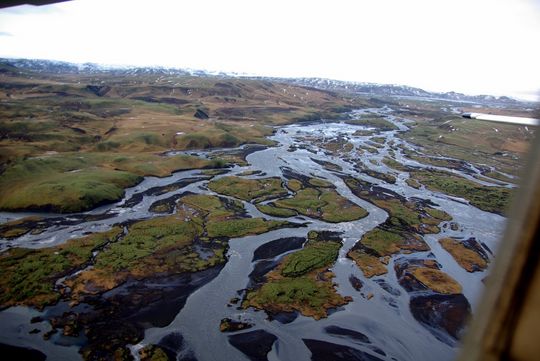 Looking back from a wider angle. Here the waterfall separates into Eldvatn and Skaftá.
Photos: Reynir Ragnarsson.
Remarks
21 January 2014 at 16:03, written by a specialist on duty: The discharge of the Skaftá river at Sveinstindur has been decreasing since yesterday. It is likely that the flood originates from the western Skaftá ice cauldron, which last drained in September 2012. Discharge measurements at Sveinstindur are likely to be overestimated due to icing on the riverbanks. Further downstream, in Skaftárdalur, where there is no icing the discharge is presently ~180 m³/s. A stench of hydrogen sulphide is in the vicinity of Skaftá, but closer to the ice margin - where floodwater drains from Vatnajökull - the level is likely to be dangerously high. Presently the flood is comparable in size to the typical summertime discharge of Skaftá, so it is unlikely that damage will result.