News
---
Ninth day of the eruption
Fimmvörðuháls: eruption in decline?
The eruption in the Eyjafjallajökull volcanic system has been on a small scale so far, and tremor signals are diminishing, at least for the time being. The location of seismographs at Goðabunga (god), Eystri-Skógar (esk), Miðmörk (mid) and Lágu-Hvolar (hvo) can be found as black triangles on the map (click to enlarge), additionally Haukadalur (hau) is located just northwest of the map's borders.
Even so, the scene has been spectacular and still is. Lava has flowed north into two gullies, see map of extent (pdf 1,4 Mb) made at the University of Iceland, i.e. the Institute of Earth Sciences.
It has been predicted that lava might reach the river Krossá within a few days. Krossá flows due west, north of Eyjafjallajökull, and into the larger river Markarfljót. For easy orientation, watch a video from the National Land Survey of Iceland, simulating flight from the south. The popular hiking trail is shown in green and the eruptive fissure in red.
Some 25,000 people have visited the area in spite of various dangers. Sudden steam explosions, caused by boiling of melt-water from trapped snow, can throw rock and lava high up in the air and quite far away from the source. Volcanoes can emit poisonous gases, some of which are heavy and move along the ground, possibly pooling in hollows and lows in the landscape, e.g. in Hrunagil and Hvannárgil gullies. Civil Protection Department is on the alert.
Over the last few days the air temperatures at Fimmvörðuháls, 900-1100 m above sea level, have been from -6°C down to -14°C with strong northeasterly winds and gusts over 20 m/s; in these circumstances wind chill can be considerable. For weather outlook, please check IMO's text forecasts (preferably) or station forecasts (south and south-east). Remember, that the forecasts are meant for low-land areas. At higher elevations the weather is expected to be much more severe.
Numerous rescue personnel assist and guide the visitors and also restrict tourist access. Some areas have been closed intermittently, especially to the north and west of the eruption.
Below are various photos from Fimmvörðuháls, taken over the last few days.
Einar Kjartansson, 27th March 2010: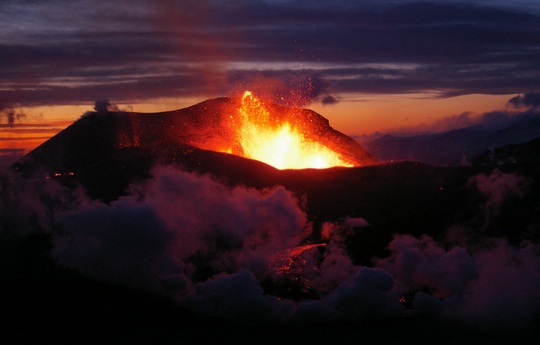 Ólafur Sigurjónsson, 25th March 2010: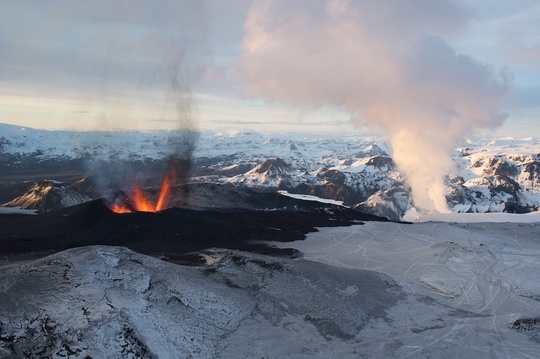 Árni Sigurðsson, 24th March 2010: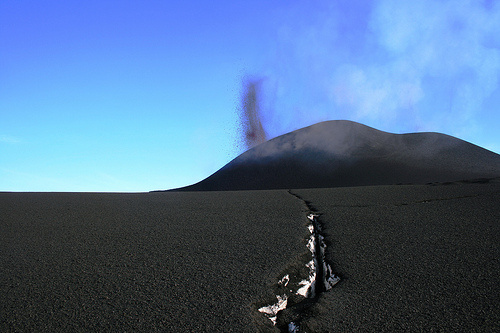 Árni Sigurðsson, 24th March 2010: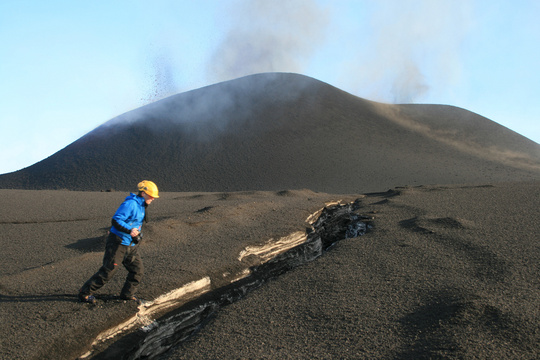 Árni Sigurðsson, 24th March 2010: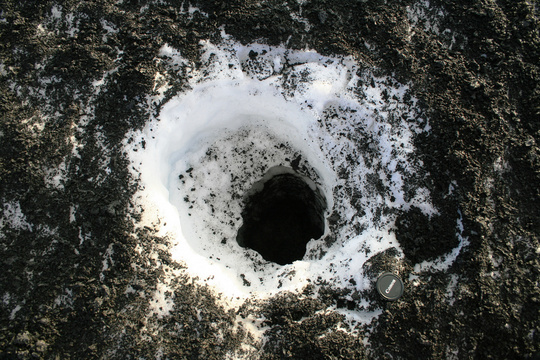 Gunnar B. Guðmundsson, 24th March 2010: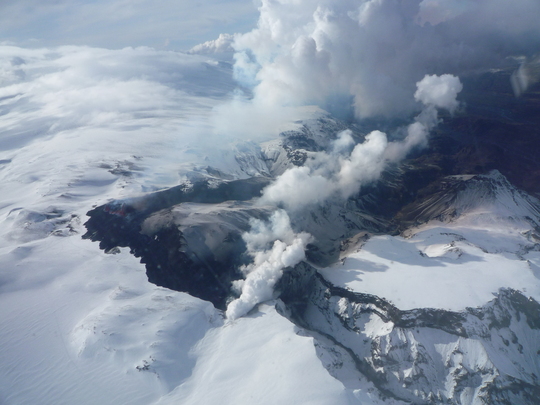 Einar Kjartansson, 22th March 2010: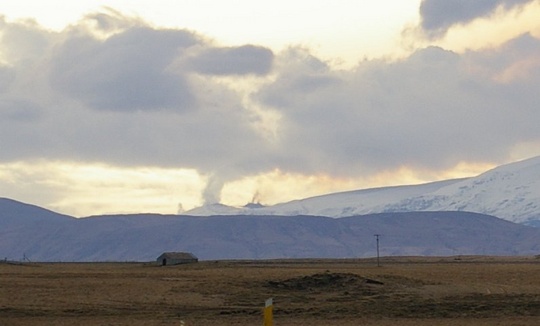 See photographer and date above each photo.