News
---
First Annual Meeting of FUTUREVOLC
The first annual meeting of FUTUREVOLC is held in Iceland
The first Annual Meeting of FUTUREVOLC is held 23-25 September 2013 in Iceland with around 80 participants from 12 countries. After two days of lectures and discussions at Hotel Hekla, an excursion will be made to mountain Hekla.
FUTUREVOLC is a 26-partner project funded by FP7 Environment Programme of the European Commission, addressing topic "Long-term monitoring experiment in geologically active regions of Europe prone to natural hazards: the Supersite concept".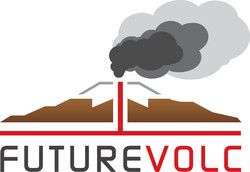 The project started 1 October 2012 and has duration of 3.5 years. The supersite concept implies integration of space and ground based observations for improved monitoring and evaluation of volcanic hazards, and open data policy.
The project is led by the Icelandic Meteorological Office and the Institute of Earth Sciences, University of Iceland.
The main objectives of FUTUREVOLC are to establish an integrated volcanological monitoring system through European collaboration, develop new methods to evaluate volcanic crises, increase scientific understanding of magmatic processes and improve delivery of relevant information to civil protection and authorities.
For photos of activities see FUTUREVOLC at facebook.